The ideal hidden bed for the weekend guests, Miller's Portable Box Bed is an attractive cabinet that houses a single (twin) size bed.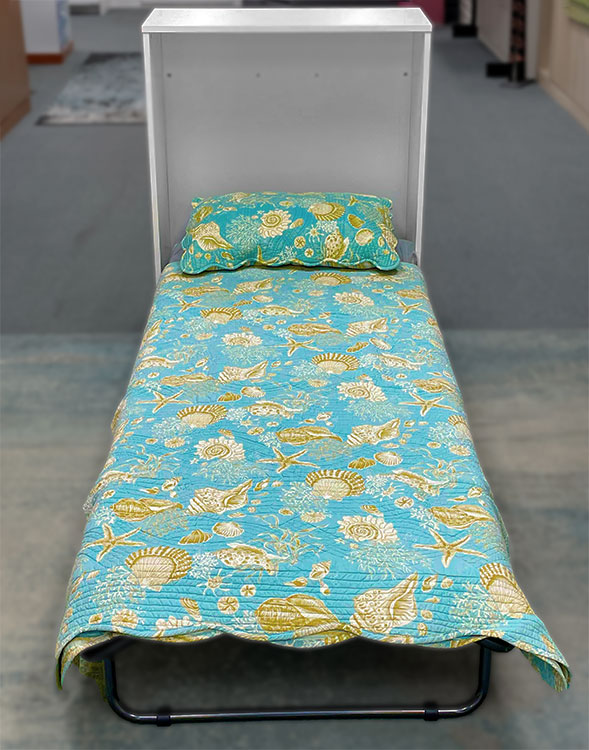 The portable box bed, fully opened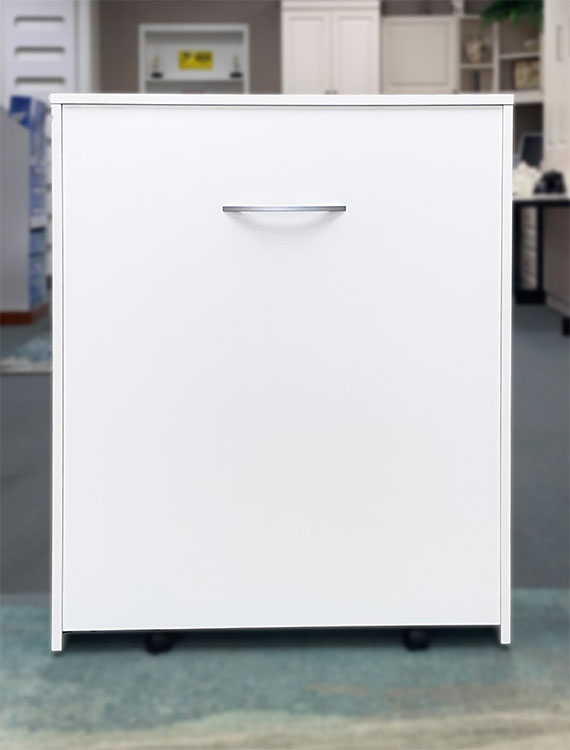 The front of the portable box bed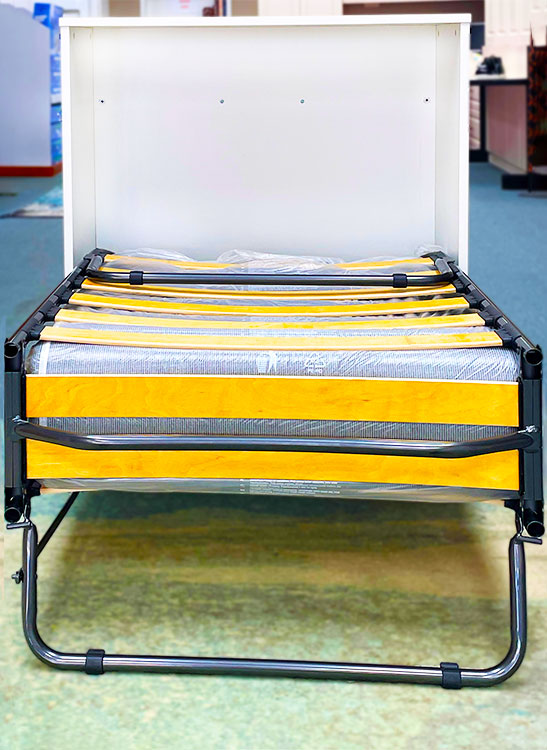 The portable box bed partially unfolded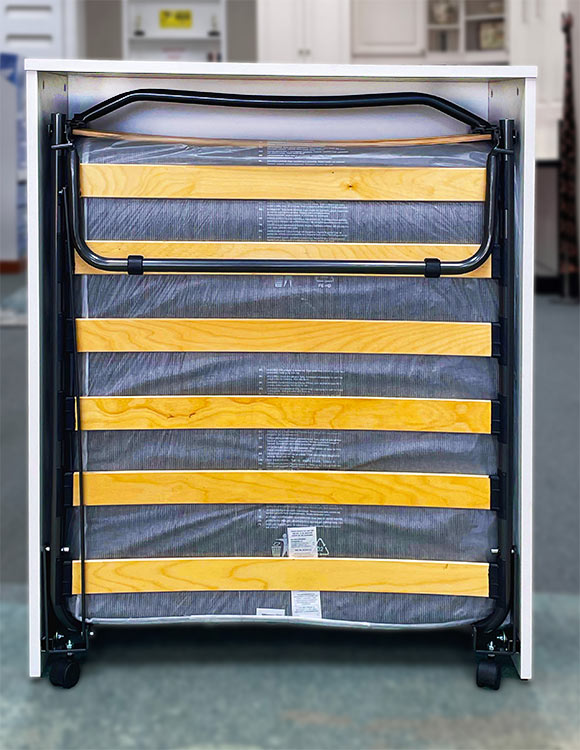 The back of the fully-folded portable box bed

Turn the cabinet to reveal a fold-out bed. When your guests leave, fold the bed back into the cabinet and wheel it out of the way until next needed. The foam mattress (medium firm) is included and, as you can see, folds into the box with the frame. No need to provide separate storage for it. Available in white only.
A comfortable bed for your guests, an attractive, compact cabinet for your multi-use room, an economical solution!
You may also be interested in one of these Murphy Beds…
With hundreds of styles and colors to choose from, a custom-fitted and designed Murphy Bed is the ideal solution for any project!