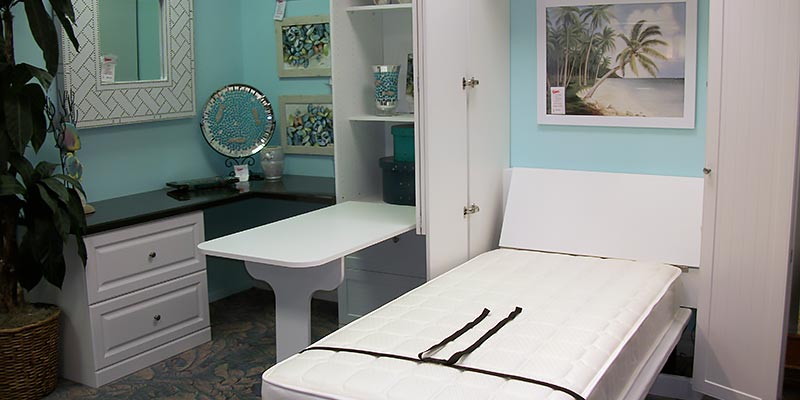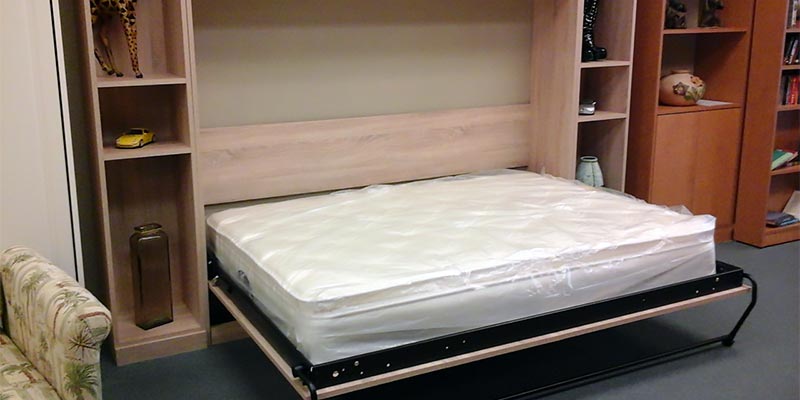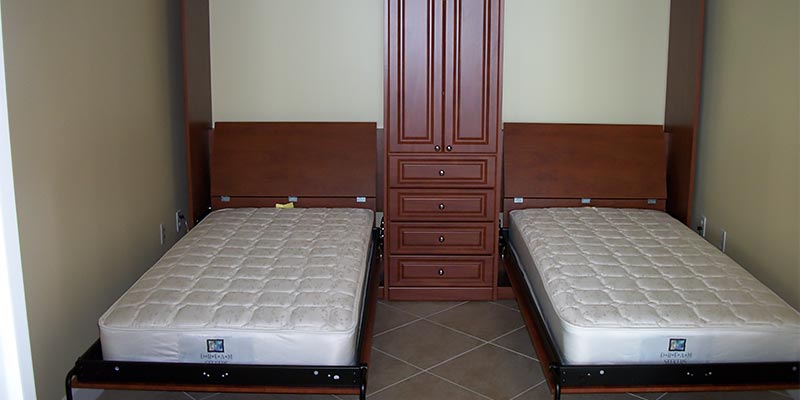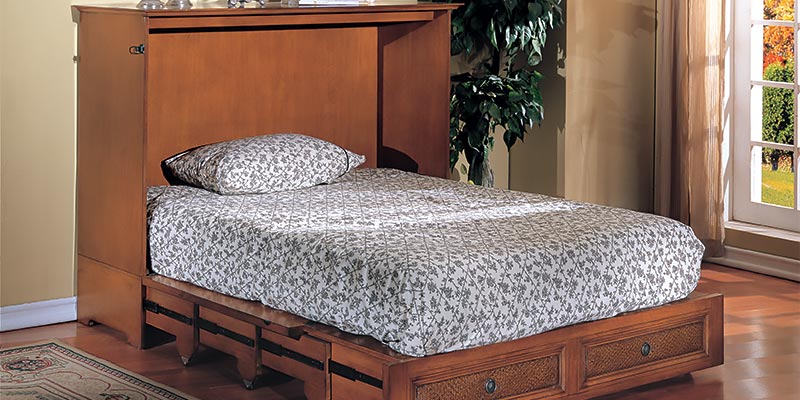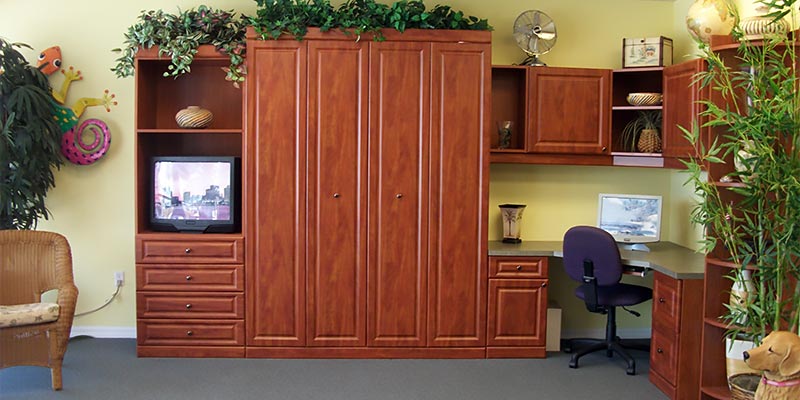 The Best Place in South Florida to Shop for Murphy Beds ("Wall Beds")
Miller's Murphy Bed and Home Offices is the Most Versatile Murphy Bed Store You Will Find.
Visit our showrooms in Sarasota, Port Charlotte and Fort Myers; get creative with your own Murphy Bed room.
Get the most space out of your home office
and guest room with a Murphy Bed!
We specialize in Murphy Beds for home offices, small rooms, and guest spaces of all sizes. We are adding new and different Murphy Beds and space-saving beds all the time. Stop by one of our showrooms conveniently located in Sarasota and Port Charlotte, Florida. We offer licensed contractor services to help you build your entire project.
Our staff will work with you to design the perfect "Murphy Room" for your needs and budget, contact us now to find out about our free measuring service!
Enjoy the benefits of a space saving Miller's Murphy Bed and Home Office
What We Do for You…
Custom designs & builds
Installing, refurbishing and moving
Space-saving organizers for closets and garages
Free in-home consultation
Free in-home measuring
Delivery and installation
Serta innerspring mattresses (Upgrades available: Pillow Top or Memory Foam Mattresses)
NEW! Remodeling and contractor services
Visit us in Sarasota, Port Charlotte or Fort Myers!

We invite you to visit and see all the styles of Murphy Beds in our showrooms.. or call us for a complimentary home measurement!
...in Sarasota:
6528 S. Tamiami Trail, Sea Oats Plaza next to SPLASH,
at the corner of Tamiami Trail and Stickney Point Road
Phone: 941-960-1403  |  MAP
Open
Mon - Fri, 9am - 5pm
Sat, 10am - 4pm
...in Port Charlotte:
4014 Tamiami Trail, Port Charlotte, FL 33952
Just north of the bridge near the Microtel.
Phone: 941-743-2337 (B-E-D-S) | MAP
Open:
Mon-Fri, 9am - 5pm
Sat 10am - 4pm
...in Fort Myers:
16257 S Tamiami Trail Unit A, Fort Myers, FL 33908
Near Alico Rd
Phone: 239-245-7335 | Map

Open:
Mon - Fri, 9am - 5pm
Sat, 10am - 4pm