Here in South Florida, many of us have grown-up families that live in their own homes, even out of state. We have 2- to 3-bedroom homes; one master; the other 1 or 2 rooms have beds for guests. But what about space for our hobbies? What about our "me-spaces" like we used to have in our larger homes up North!
Should we add on space to our homes? Should we buy a storage unit and create living space there? Take a look at what a Miller's Murphy Bed can do to solve this conundrum. [Tap the pictures below to see larger.]
Some important questions answered:
1. Should I order my wall bed off the Internet?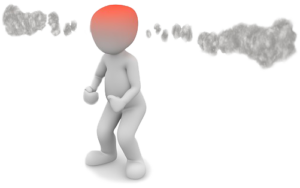 These typically come shipped to you in a few boxes and need assembly, using sometimes sketchy instructions. Before you buy, answer for yourself these questions:
Who will do the measuring? Exactly what do you measure on the walls?
Are electric outlets involved?
What happens if the unit doesn't fit the space you are putting it in? Can you return it?
Do you have the ability to put it together, as well as the carpentry skills and equipment to adjust the framing?
To make the bed easy to fold down and up, the spring mechanism needs to be adjusted properly and safely. Do you have this ability?
The quality of a Miller's Murphy bed, aka wall bed, is readily apparent the moment you raise or lower the bed. For this reason, we highly recommend you visit one of our showrooms. We have many styles of Murphy Beds on display where you can test the mechanism and see the quality of its construction.
Purchasing Murphy bed parts online, and perhaps also at the lumber yard; you will spend a significant sum. Are you comfortable ordering something sight unseen without first examining it for yourself?
2. Should I look for a kit that I can install myself, or have my Murphy Bed professionally installed?
Murphy Beds by Miller's does not install do-it-yourself kits. We install beds from our own quality suppliers. We believe it is very important to have your wall bed installed by technicians like ours who have been trained to correctly install our Murphy Beds. The safety of both the installer and YOU are at stake here. We use springs and mechanisms to operate your wall bed which can cause injury if not handled correctly. Additionally, the wall bed will not function properly unless the cabinet is perfectly square, which is contingent on correct installation.
Miller's has years of experience installing beds; we can assure you an installation that will operate smoothly and safely for years to come. And should your bed ever require adjustment, Miller's will come adjust the bed you buy from us for the entire time you own it (within our service area)!
3. How strong do I have to be to pull down the Murphy bed?
Murphy Beds by Miller's uses springs for greater tensile strength. These are designed for everyday use and will not wear out. Additionally, we balance the wall bed using up to 9 springs per side for the exact size and weight of the mattress and frame. This precision balancing means that it floats from vertical to horizontal during transition, and the bed can be lowered or raised using minimal strength.
4. How long does it take to get my Miller's Murphy Bed installed?
A wall bed, by itself or with one or two side cabinets can easily be installed in a day. Even if integrated with an entire room solution such as a home office, installation can be only a day or two. Miller's lead-time is currently about 6 weeks from the date you order to installation.
5. With so many styles, how do I know how to choose what's best for my space? How will I know how best to balance the sleeping space vs. working space?
Miller's Design Team is your answer to getting the best configuration for your space! We come to your home to measure and will offer suggestions. Then our design team will draw up plans for you to approve.
And, by the way, Miller's offers cabinetry in a huge variety of colors and door styles, giving you much more flexibility than almost all the online Murphy Bed providers. Is Ikea too modern for you? Take a look at our Vizcaya or San Marco style doors.
And, you can add options like reading lights, charging ports for smart phones, an integrated fold-down table/desk, side cabinets with nightstands, and wardrobe storage. We provide Serta mattresses with all of our Murphy beds, offering you an all-inclusive price.
Got more questions? Come in to one of our 2 Miller's Murphy Bed and Home Office showrooms in Port Charlotte and Sarasota to look at our bed and office displays.
We can answer all your questions, offering you a Murphy Bed by Miller's that fits your life, budget, and home. You can also get a completely coordinated home office, closet or laundry room. Visit any one of our stores to see displays for yourself.
See the different styles of Murphy Beds at one of our 2 Miller's locations in Southwest Florida
Our references are impeccable.
Call to set up an appointment to measure your space: 941-743-2337
Or Contact Us Here &
We'll Call You
Recent Customer Reviews to consider if you are thinking of purchasing online
Search: Murphy (or wall) Bed Kit
"This is not an "Easy DIY" as advertised. It is very complex requiring multiple precision cuts. If you don't have assistance and very good tools, don't attempt it."
"This product was very hard to put together and the instructions were unclear."
"The cost you incur to make the bed with this kit (wood / screws / etc.) will end up costing you about the price of a full-blown murphy bed purchase from a furniture store."
"I use this bed infrequently, for guests. I recently went into my guest room (where no one has stayed for quite some time) and found the bed like this: The hydraulic has given out and I cannot lift the bed up. I emailed the company for a replacement and have received no response. I am really angry, I spent so much money and time on this project and now it's proven to be a total waste."
Call Miller's Murphy Bed and Home Office to set up an appointment to measure your space: 941-743-2337