Nearly two years of working, studying, and exercising at home have pushed the storage capacity of our homes to their limits, creating a home building trend in 2022 of expanding a home's storage capacity. Three ideas for expanding storage in your home include: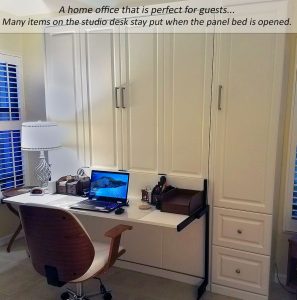 Utilize Vertical Space
Murphy Beds create an extra sleeping space you can conceal behind a workstation or decorative shelving.
You can also utilize any blank wall space in your home for storage, which will also tidy up and organize the area. However, homeowners shouldn't limit themselves to obvious rooms, like the kitchen and playrooms. Vertical storage lurks everywhere, from the side wall of the laundry room to the pegboard-clad interior wall of a backyard shed.
Closet Organization System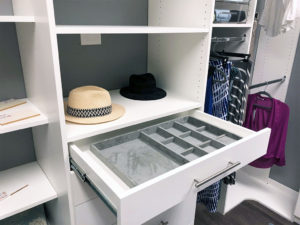 Organizing your closet to accommodate your clothes and items for seasonal or occasional use is a great way to create more space!
Using Stair Wall for Storage
Storage space under stairs that can accommodate a closet with built-in shelves. The sturdy underside of a staircase provides an ideal place for hooks to hold garden supplies, sports equipment, and other bulky items.
Small Backyard Storage Shed
Well-maintained storage sheds can provide extra space to store tools, garden equipment, bikes, and other items typically stored in a garage. Building a shed that matches your home's exterior can add value to your property. Sometimes, however, storage space at home is simply not enough. The solution to this problem is to rent a self storage unit located close to your home, where you can keep those belongings that you don't use on daily basis.