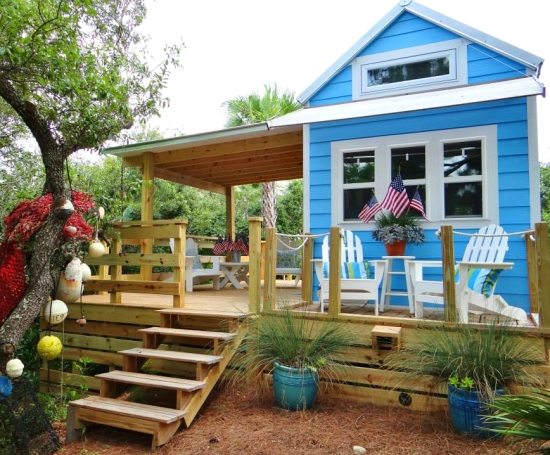 Do you live in one of the new "Tiny Homes" becoming more popular in Southwest Florida?
If you do, you KNOW that your spaces need to be thoughtfully and efficiently put together. Tiny Homes are popping up in Punta Gorda, Fort Myers, Port Charlotte and Sarasota.
500 to 1100 square feet, spaces need to be effectively laid out, sometimes doing double duty as "swing space," especially if you expect house guests to your sunny Florida home once in a while.
Here are some tips to use in decorating your Tiny Home:
Paint walls light colors, which allow the eye to be led to a focal point in your room.
Like bold colors? Sure, they can be used effectively in a room with lots of windows.
Consider regular or smaller size furniture. Avoid large, overstuffed couches and chairs, as well as heavy window treatments.
Accessorize with area rugs, throw pillows, wall art & mirrors, flowers in vases and personal treasures; taking care not to over-do it. Lack of clutter and open spaces will make your tiny space feel larger.
Don't block windows which lead the eye outdoors, creating a "bigger" feeling. They also let in fresh air!
And light – lots of light to uncramp your space. Consider flush-to-ceiling and -wall fixtures.
Create storage spaces for items both high and low, out of the line of vision.
Choose furniture pieces that do double duty – a Murphy Bed does this exceptionally well!
Miller's Murphy Bed Outlet offers different types of hide-away beds – from built-in's with book shelving and desk space during the day with a comfortable, pull-down bed at night… to Bed in a Box and Murphy Loungers that do double-duty.
Need design help?
The staff at Miller's Murphy Bed Outlet can help you fit your tiny spaces with shelving, bedding, closet spaces and office space. Visit us at one of our 3 locations – Port Charlotte, Fort Myers and Sarasota. All 3 locations have Murphy Bed displays to see and touch. 
COVID Notice: All stores carry out strict cleaning measures, social distancing. If you wish to wear a mask, we appreciate it!